Обучающий курс в Херсоне. Взаимоотношения капитана и лоцмана
БЕЗОПАСНОСТЬ СУДНА. ОБУЧАЮЩИЙ КУРС «ВЗАИМООТНОШЕНИЯ КАПИТАНА И ЛОЦМАНА» СОЗДАН ПО ЗАПРОСУ ГРУППЫ КОМПАНИЙ «МАРЛОУ НАВИГЕЙШН»
http://marlow-navigation.com/en/home.html
Инциденты, возникающие на судне, являются широко распространенной и далеко не новой проблемой в морской отрасли и не являются проблемой отдельно взятых компаний. Краткий обзор отчетности и циркуляров P&I клубов за последние несколько лет подтверждает это. Просматривая некоторые отчеты по предотвращению ущерба и потерь, можно прийти к выводу, что инциденты в море чаще всего возникают по халатности лоцмана либо же из-за буксиров, которые черезмерно толкают судно, или из-за резких и непредсказуемых порывов ветра, а также из-за волнения моря. Действительно, когда капитанов попросили прокомментировать причины инцидентов, как правило, у них были свои собственные выводы на этот счет. В реальности, анализ причинно-следственных связей показывает другую ситуацию, а именно - недостаток внимания со стороны капитана / вахтенного помощника, их неспособность вмешиваться, когда развивается опасная/критическая ситуация. Следует также отметить, что в некоторых случаях нехватка хороших стандартных рабочих процедур также является причиной таких инцидентов. Например, не хватает наблюдателя на мостике, отсутствуют проверки местоположения судна, расслабленный подход к работе или же "человек-оркестр" на капитанском мостике. Аварии могут произойти и при грамотном капитане с опытом более 10 лет.
При разработке курсa такого высокого уровня мы пришли к выводу, чтобы достичь наших целей, нам необходимо привлечь реальных лоцманов, которые смогут точно «сыграть» заданную сценарием роль, тем самым придать курсу максимальную достоверность и эффективность. Таким образом, мы пригласили активных и опытных лоцманов принять участие в разработке данного курса, а также выступить в качестве инструкторов и лоцманов во время упражнений на навигационных тренажерах. По итогам упражнений, руководитель курса проводит аттестацию капитанов и оценивает их ответы. Например: Что было правильно? В какой момент и почему что-то пошло не так? Зачем? Какие действия необходимо предпринять, чтобы исправить ситуацию? Каковы проблемы, которые беспокоят капитана судна? Как следует их решать?
Некоторые из сценариев обучения, созданных при разработке курса, включают в себя следующие ситуации: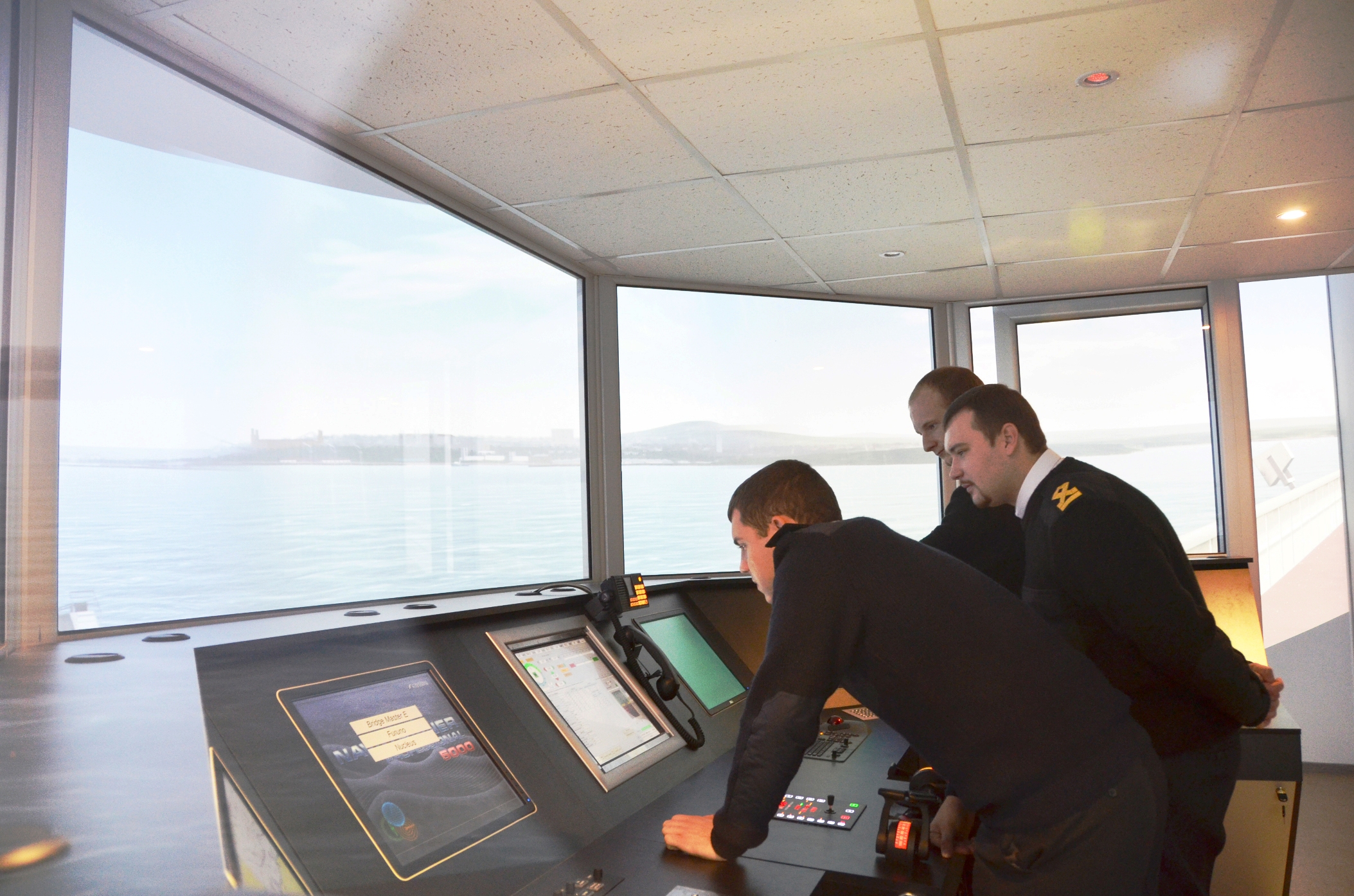 • Лоцман не общается с капитаном; ни один план подхода к причалу не обсуждался.
• Лоцман спешит и не желает участвовать в коллективе мостика или слишком самоуверен.
• Лоцман является пассивным наблюдателем и ожидает решений исключительно со стороны капитана.
• Подход к причалу происходит слишком быстро, не принимая во внимание погодные ограничения / условия.
• Буксиры являются неэффективными или слишком мощными.
• Стандартные рабочие процедуры отсутствуют в сложной навигационной обстановке, например, как Сингапурские проливы.
• Интервалы определения места судна не соответствуют запланированному навигационному маршруту.
Несомненно сотрудничество и координация между капитаном и лоцманом является обязательным условием для безопасности судна в любой момент. Тесное взаимодействие между капитаном и лоцманом имеет важное значение - это поддерживается через отношения, построенные на взаимном доверии и уважении.
Тем не менее, капитан должен быть в состоянии эффективно вмешиваться на любом этапе, если сочтёт необходимым, и принимать надлежащие корректирующие меры, чтобы взять на себя управление судном.
Благодаря этому курсу, преподаватели будут иметь четкое представление о способностях капитанов и необходимости дополнительного совершенствования подготовки для них.
Для каждого из участников курса проводится специальная оценка компанией, так что результаты стандартизированы и протестированы, и компания в полной мере в курсе проблем и какие дальнейшие действия могут быть необходимы.
За более детальной информацией и по вопросам организации курса просьба обращаться в Херсонский морской специализированный тренажёрный центр.
Адрес: Херсон , проспект Ушакова,20
Телефон: +380 (50) 672-76-85
Эл.почта: Office@kmstc.org
Сайт: http://kmstc.org/
ON-BOARD SAFETY: MASTER-PILOT RELATIONSHIP TRAINING DESIGNED ON MARLOW GROUP REQUEST
http://marlow-navigation.com/en/home.html
Vessel incidents are a widespread issue within the maritime industry. This is not something new, nor company-specific. A quick glance through any P&I Club loss prevention circulars over the last few years verifies this. Reading some of the loss prevention reports, you might come to the conclusion that incidents at sea are caused by negligent pilots, tugs pushing too hard, unusual gusts of wind or rough seas. Indeed, when the Masters are asked to comment on the cause of the incident, this is usually their own conclusion. In reality, the root cause analysis shows a different story — a possible lack of attention by the Master/OOW and failure to intervene when a dangerous/critical situation is developing. It must also be pointed out that, in some cases, a lack of good standard operating procedures is also the cause, i.e. no lookout, no position checking, a relaxed approach or a one man' show on the bridge. You would probably be surprised to learn that the problem not only concerns newly promoted/inexperienced Masters. Accidents can occur with very senior Masters with more than 10 years' experience.
Marlow Navigation Group monitors the aforementioned situation and in cooperation with Kherson Maritime Specialized Training Center (KMSTC) based at Kherson State Maritime Academy developed a "Master-Pilot relationship Training" available presently on a regular basis in Kherson.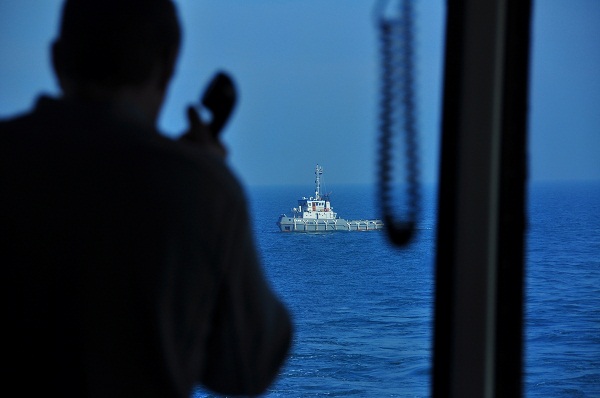 When developing this high level course, we realised that we could not properly achieve our targets without involving real Pilots, who can accurately 'role play' certain scenarios, and bring added value to the course. As such, we have invited active and experienced pilots to take part in the development of this course, and act as instructors and Pilots during the bridge simulators exercises. Following the exercise, the course team leader debriefs the masters and evaluates their responses. For instance, What went right? What went wrong? Why? What corrective action is needed? What are the issues that the Master is concerned about? How should these be dealt with?
Some of the training scenarios created when developing the course, include:
• The Pilot is not communicating with the Master; no berth approach plan is discussed
• The Pilot is in a hurry and is not willing to participate in the bridge team or is over-confident
• The Pilot is a passive observer and waiting for the Master to take decisions
• The approach to the berth is too fast, disregarding weather limitations/conditions
• The tugs are ineffective or too powerful
• Standard operating procedures missing in tricky navigation situation, such as the Singapore Straits
• Position fixing intervals are not in accordance to the ship's passage planning
No doubt, co-operation and co-ordination between Master and Pilot is imperative so that the vessel maintains safety at all times. A close synergy between the Master and Pilot is essential - sustained through a relationship built on mutual trust and respect.
However, the Master must be able to effectively intervene at any stage if deemed necessary and take appropriate corrective measures to take over control of the vessel.
With this course, instructors will have a clear idea of the abilities of the Master and whether any additional upgrading training is required.
A company specific assessment is made for each of the course participants , so that outcomes are standardised and benchmarked, and the company is fully aware of the issues and what further actions might be needed.
For further information or to book course please contact Kherson Maritime Specialized Training Center (KMSTC).
Address: 20, Ushakova avenue, Kherson, Ukraine, 73000
Booking: +380 (50) 672-76-85
E-mail: Office@kmstc.org
Web: http://kmstc.org
__________________________________________________________________________________________________
Другие документы
---